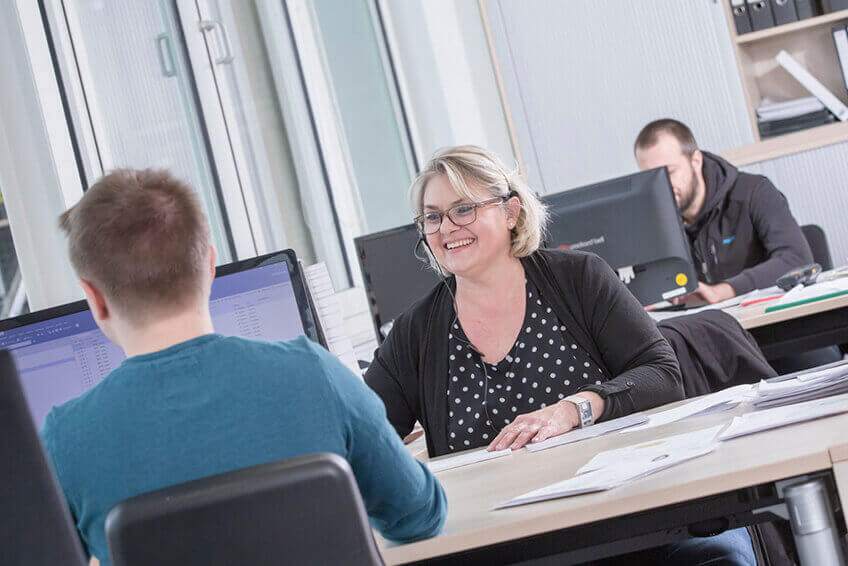 The future belongs to online shopping. Our shop fulfillment services give you a decisive advantage in e-commerce.
We'll take care of your online shop – from A to Z,
from the conception of your shop and its technical implementation through order taking, warehousing and commissioning, all the way to shipping your goods and returns management. We can even set up a customer hotline for you. You simply concentrate on your core business. We'll make sure that your e-business strategy takes off. Our experience will steer your success. Solutions for both business and private customers.
Your Advantages:
low investment costs. Running costs are also variable and adapt to the success of your business. Additionally, you profit from our favorable terms as a wholesale freight forwarder. Your customers will be even more pleased by our fast reaction and delivery times.
What we do for you:
We offer the exact service that you require – and nothing less. You get all your value-added services from one source. We take over goods receiving and quality control. We manage all your warehousing, we commission the items and pack and ship everything. We even take care of returns for you and generate sales and contact analyses. Rounding off our offer, we can set up a customer hotline and generate the statistics and analyses of your success.
Your contact partner for e-commerce is Mr. Alexander von Rosen. He can be reached at +49 (0) 8669 358 235 or via email at: alexander.vonrosen@spedition-eberl.de